How to Create / Set-up Stripe Connect Payment Gateway?
Fanso uses Stripe with 3 user types
Merchant account: Website admin who will receive commission from performers and users.

Performers: who will connect their bank account with Stripe, by connect Stripe the system will pay performer directly.

Users: who will add Credit card and system will use to pay assets, tokens on website via Stripe
Merchant Account Setup
Sign up → Login to Stripe Dashboard (

https://stripe.com/

)

Create your account under top-left corner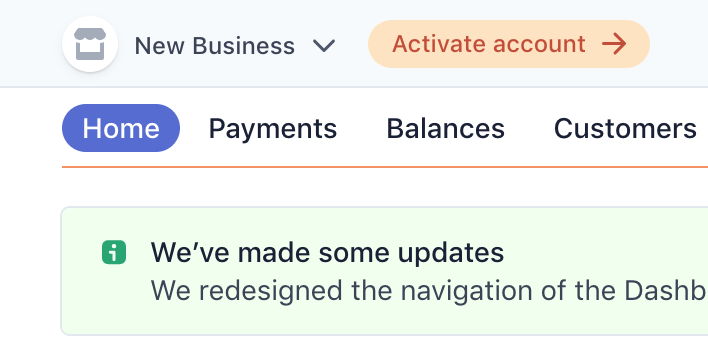 Select Developer menu and switch developer dashboard

Get Api keys under

Developers → API keys → Public_key & Secret_key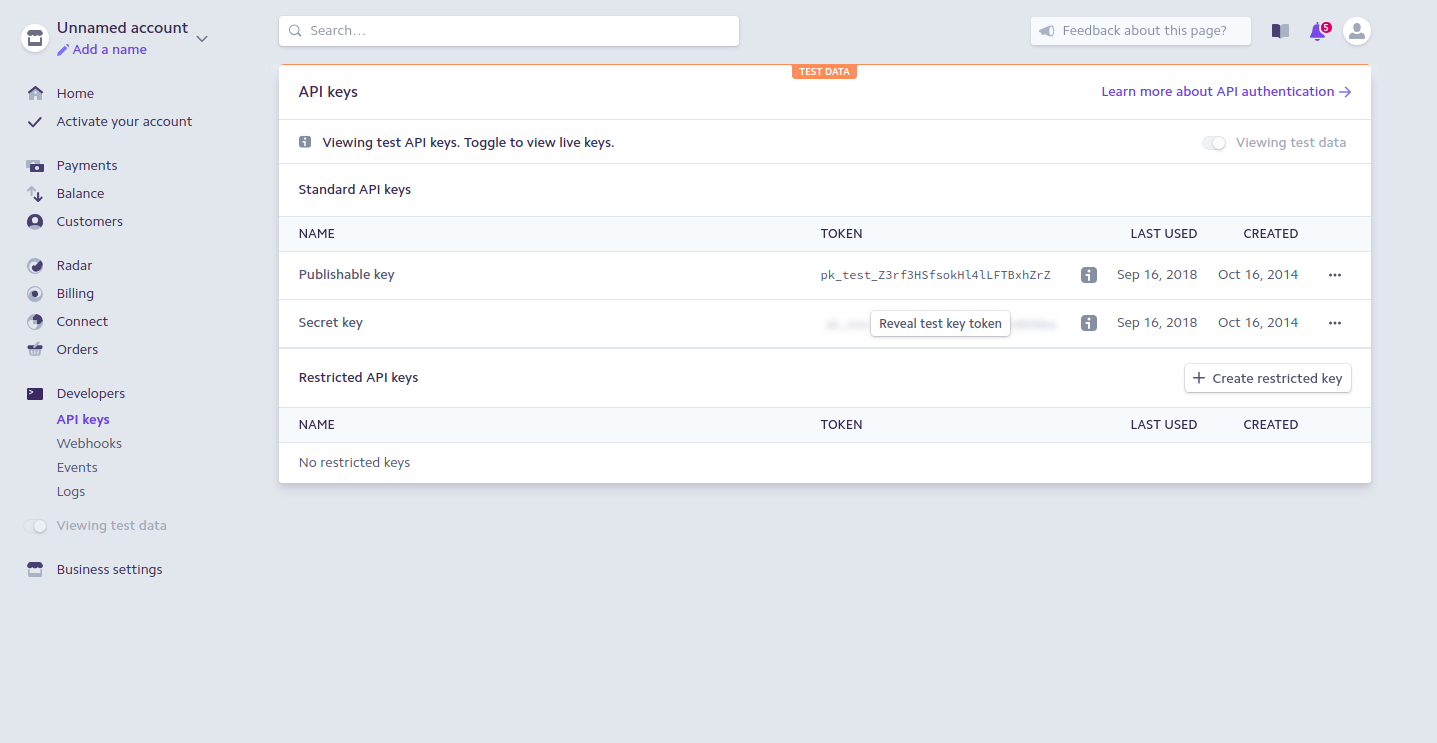 Add Webhooks under

Developers → Webhooks → Add endpoint

Login to Fanso

Admin panel

→ Settings → Stripe

Add Public keys and secret keys from step 3 → Submit
Stripe Connect – https://stripe.com/docs/connect/enable-payment-acceptance-guide
1. Register your platform – https://dashboard.stripe.com/test/connect/accounts/overview

Get started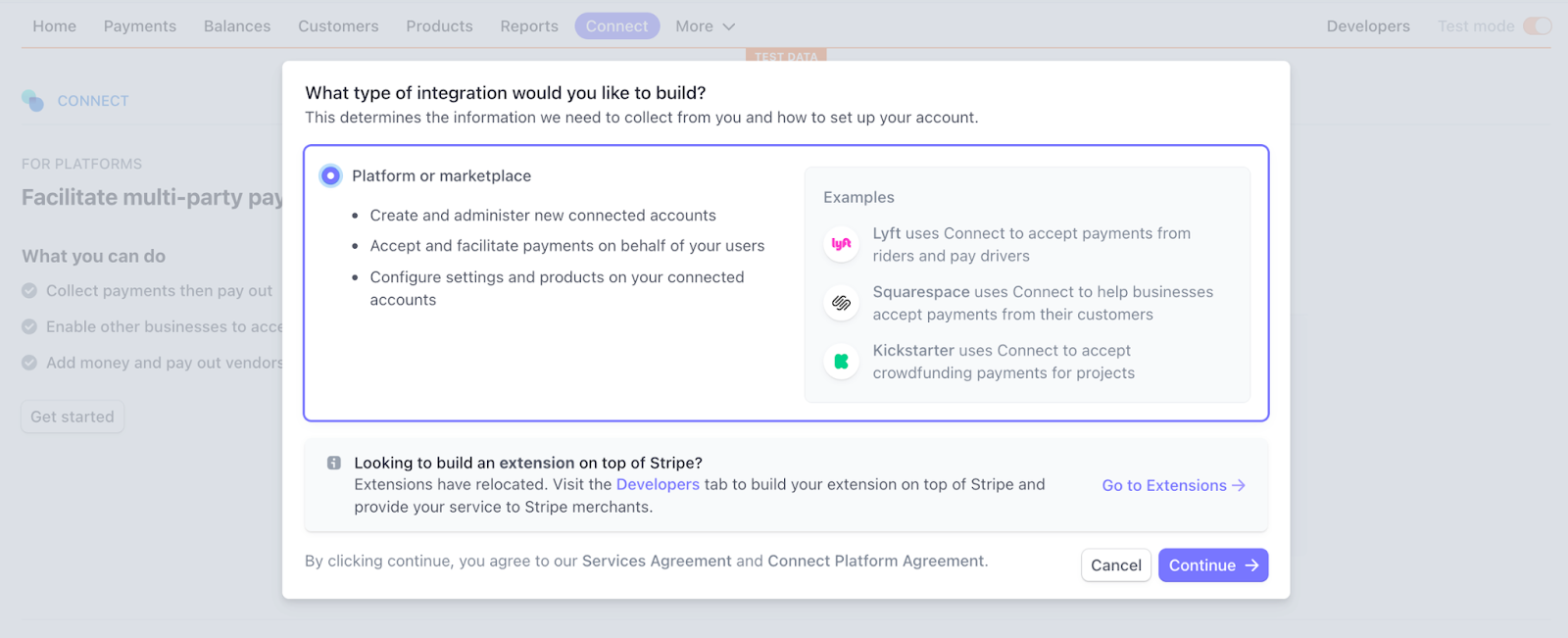 Select Platform or marketplace
2. Add business details to activate your account – https://dashboard.stripe.com/account/onboarding/business-structure
3. Complete your platform profile – https://dashboard.stripe.com/connect/profile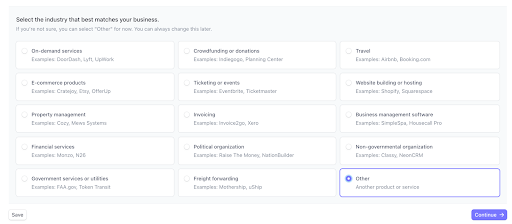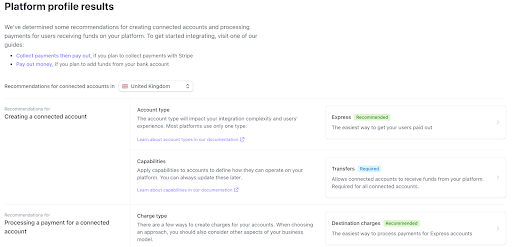 *** Expected result
Account type: Express (required)

Capabilities: Transfer (required)

Charge type: Destination charges
If the account type is not Express type or capabilities is not transfer, we should contact with Stripe to update it to expected result above
*** Flow of funds: https://stripe.com/docs/connect/destination-charges 
Platform account: it's our platform, admin account

Connected account: it's model stripe account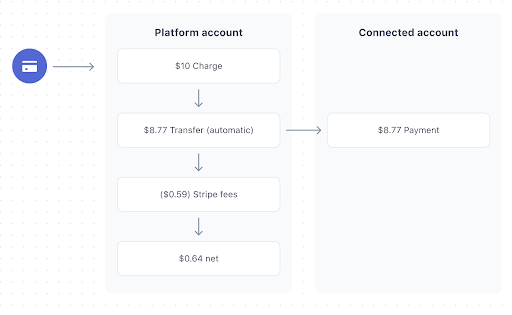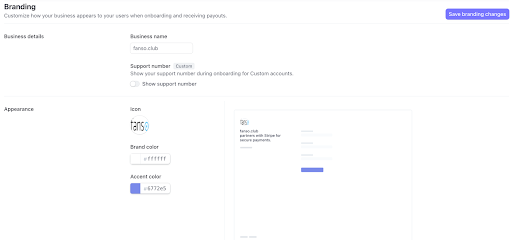 Performers
STEPS
Sign up your Stripe account at

https://stripe.com/

 

Login to Fanso account

Connect with Stripe under

Banking -> Connect → Finish Stripe form
User
STEPS
Login to Fanso platform

Add Card (save for future use, if card required 3D secure user must verify authentication on every payment)
Admin payout
STEPS
Ensure his Stripe balance has enough to payout to connected accounts (model)

Ensure Token conversion rate (under Admin panel → Settings) is correct

Model requests a payout

Admin review then payout under Admin → Payout Requests
Testing
Register Stripe account and fill API development keys in the admin panel

Register another Stripe account for performer connect

As a user, use Credit card from Stripe here

Test your integration (stripe.com)
Go live
Login Stripe merchant account

Enable your API key from development to production. If you have issues, please contact Stripe support, they may check your website before approval.